Click inside this text box and type your own text here!

You can change the size, style and color of this text by using the toolbar that appears above when this text box is selelcted. 

Got a question?  A suggestion?  A comment?

E-mail the Royal Court

edgray01@hotmail.com

This page was last updated on: October 5, 2017
Established January 16, 2001

As of March 18,2014 we are no longer affiliated with the 

Red Hat Society

Mission Statement:

Have Fun, Do Good, Make Friends, Always Eat Dessert First

Motto: Keep Flashin'

THE ROYAL COURT

Royal Diva Gloria, Directress of Dogood

and

Queen Elaine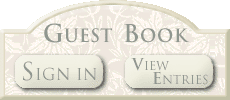 Celebrating Our Sisterhood

Chapter Membership Directory

(bios)

will be emailed in February and August.

Send any changes in email addresses, additions, or deletions to:

For

A Strong Woman

versus

A Woman of Strength

Members Only Please

If you need a copy of our bios

please contact


​Click   HERE to see our pages, pictures and to navigate the site.
Red Hat Flashes! Spirit Award

In 2002 we decided to honor the woman who had during the past year exhibited the most enthusiasm

and represented the true red hat spirit.

So each year we will pass out ballots

for our members to vote based on

RSVPing

exuberance

and wearing of our colors

The winners:

2002 Mary B Royal Knave of Nametags

2003 Baroness Barbara

2004 Lady Elaine

2005 Lady Linda "Laughs-a-Lot"

2006 Mistress Marilyn

2007 Lady Jane DooDaa

2008 Countess Carole

2009 Empress Peggy

2010 WWW.Marie

2011 Her Royal Highnie Cheryl

2012 Royal Contessa Barb

2013 Divine Diva Vi

2014 Gypsy Jeanne

2015 Queen Mum Carolin

Retired Auxiliary Court Members

Deserving of Proper Respect and Honor

for Services Rendered

Mary B, Royal Knave Emerita 2001 - 2004

Sue D, Contessa de Coins Emerita 2004 - 2005

Diva de Dineros Dorena 2005 - 2006 ( no longer an active member)

Her Royal Hysterian Vice Neighbor Vi 2005-2007

Lady Jane Directress of Appropriations 2006-2010

Lady "Laughs-a-Lot" Linda  Court Videographer 2001-2010

Baroness Barbara Court Musician 2001-2010

Countess de CoCoNuts Carole Raffle-er 2002-2010

Royal Contessa Sleeps-a-lot Barbara 2010-2014

​Lady Jane Directress of our Directories 2010-2014

Contessa de Coins Sue, Keeper of the Queen's Purse 2010-2014

Mistress of Mayhem, Convention Chairdame 2005-2014

Raffle'er Divine Diva Vi 2010-2014

 Vice Mother Marie (2001-2010) WWW. Marie Webmistress(2001-2015)

2017

OCTOBER BIRTHDAYS

There are no October birthdays.

​        

       Red Hat Flashes!

     Spirit Award for 2015

   Queen Mum Carolin Cefaratti

 Voted for by her peers based on

her part in organizing the Red Hat Flashes Club and serving as the first Queen and for her continued service and support for the club. 

Dear Red Hat Flashes Sisters,  (Listed below is our original plan for the year!!)

Ten members joined Gloria M.  and me on January 24th at Sammie's Restaurant for dinner.  Everyone was glad to see each other and catch up on individual news.

It didn't take long to get down to business to discuss what is happening with our club.  After lots of discussion, voting, and voting again ... the following is what we came up with!

    1. We miss seeing each other!

    2. We will still be the Red Hat Flashes.

    3. We are keeping the website.

    4. We will meet six times in the year for lunch or dinner.

    5. Our gatherings during the winter months will be for a luncheon. 

        (11:30 AM)

    6.  Spring/Summer months-our gatherings will be a dinner at 6:00 PM. Guests          are welcome for the dinners and luncheons.

    7. We have scheduled the second Thursday of every other month to schedule         our get-togethers.

    8. Mark your Calendars now and SAVE These Dates:

                    March 9         Luncheon-O'Charley's at Chapel Hill (11:30 AM)

                    May 11          Dinner - Market Street Grill and Pub (6:00 PM)

                    July 13          Dinner - D'Agnese's at White Pond Akron (6:00 PM)

                    Sept 14         Luncheon-The Twisted Olive (11:30 AM)

                    Nov 11           To Be Announced!

So, that explains what we decided to try.  Not collecting dues right now -if we get low on funds, I will let you know.  Keeping things simple and we still get to see each other. Hooray!!

Hugs to all! 

     edgray01@hotmail.com

     Ph: 330-688-9129

    Cell: 330-573-5816

Looking forward to seeing everyone very soon,

Hugs, Queen Elaine

             OUR NEXT RED HAT FLASHES GATHERING!!  

                    SATURDAY, November 11, 2017 

        SAVE THE DATE, SAVE THE DATE,SAVE THE DATE!

            TIME AND PLACE TO BE ANNOUNCED SOON.

                          edgray01@hotmail.com

                Phone: 330-688-9129  Cell: 330-573-5816